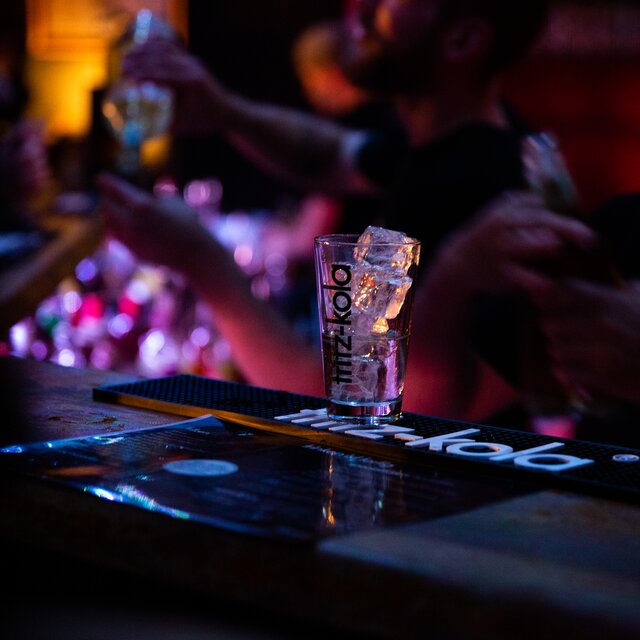 a multi-talented mixer
high quality ingredients and complex flavours make fritz the perfect companion for long drinks and cocktails. our simple and delicious recipes will convince you.
pomegranate-kuba-libre
why not mix it up a little? fritz-drinks are your perfect companion for high-quality drinks.
try the pomegranate kuba-libre - an exciting twist on an absolute classic. just fill up a glass with ice, add 160ml of pomegranate juice, 80ml of rum and half a lime. top it off with 200ml of fritz-kola and enjoy.
vodka michel
something a little fancier? no problem. try the vodka michel instead.
peel a long strip of cucumber. slice up a lemon. fold a strip of cucumber into a zigzag shape and place it in a glass together with a slice of lemon. top with 4cl vodka and ice cubes and fill it up with melon lemonade. cheers.
orangeutan
more of an orange fan? we got something for you. simply put ice cubes in a glass and add 4cl campari and a dash of orange bitters. fill up with fritz-limo orange, stir and enjoy.
gin des lebens
if life gives you lemons... simply turn them into a 'gin of life'. pour 5cl gin into a glass, add fritz-limo lemon, stir and garnish with a lemon or lime wedge. ahhh, sour can be so sweet.
rhabarbara streisand
for this beautiful lady, simply Put ice cubes in a glass, add 10cl fritz-spritz organic rhubarb spritzer, 4cl Licor43 and some sparkling wine. garnish with a physalis and enjoy.
apfelsprudel
an apple a day. for the juicy 'apfelsprudel' you will need fritz-spritz organic apple spritzer, 5cl gin, 1cl lemon juice, 1cl sugar syrup and 2-3 basil tips.
Pour all ingredients (without spritzer) into a shaker. Add ice cubes and shake. Add ice cubes to the glass, Pour the contents into the glass via a Double Strain and fill up with apple spritzer. garnish with a sprig of basil and a fanned out piece of apple.