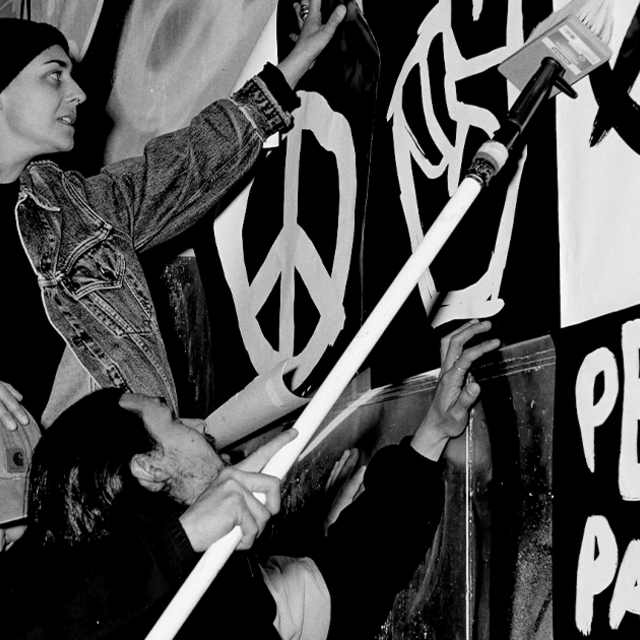 good never sleeps
"Big words, but what do they mean to you?""
Even if we "just make kola", it is therefore a matter close to our hearts to go through the world with open eyes, to draw attention to grievances and to support clubs, initiatives and people who tick just like us with advice and action. Would you like a few examples?!
no hate: €20,000 against hate and for an exit from the right.
We have been showing racism the red card for many years already. In 2021, together with recolution and FC St. Pauli, we collected donations of €20,000 for EXIT Germany under the "no hate" campaign. EXIT Germany accompanies those and their families who want to break away from right-wing ideology and reintegrate into society. The path to a new life has already been paved for over 750 people. Our donations for hate comments under the slogan "two zeros, one with taste" also went to EXIT in October 2020 via the HASS HILFT campaign, among others. Meanwhile, we won the German Brand Award for the slogan. In addition, we supported the flyer service Hahn of the Centre for Political Beauty with an art auction in autumn 2021 and were one of the first companies in Germany to be part of "stop hate for profit " in summer 2020.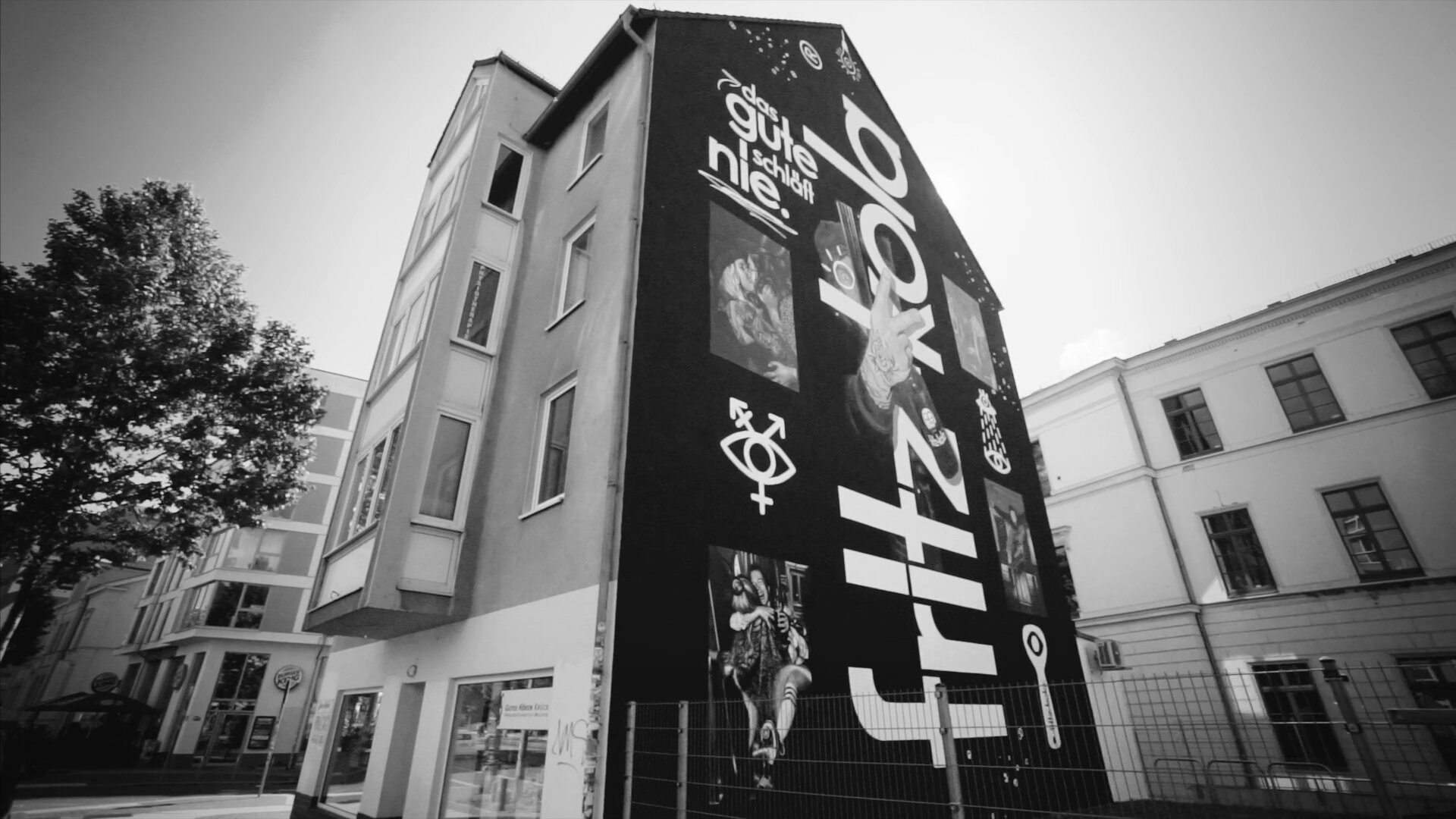 we paint walls.
Our "Cross without Hooks"-Mural was the largest election poster in Germany.
For the 2021 federal election, we called on young people in particular to vote with our "manipulate the election" campaign. A total of 4,000 posters, digital screens, banners and the largest election advertising in Germany called on you to cast your vote - with great success, as voter turnout rose to 76.6 %.
Drink from glass: Together for a world without plastic waste.
The beverage industry is recognised as one of the biggest plastic polluters of all. No wonder, with so many zeros: Over 480,000,000,000 plastic bottles are produced every year. And not a single one came from us in 2020/21 either. Since the founding of fritz-kola, our bottles have steadfastly gone the glass reusable route, because glass bottles can be refilled up to 50 times and then are 100% recyclable - without any loss of quality!
With "Drink from Glass" we are taking the next step: a system change in the entire beverage industry. Since the beginning of 2020, we have been working with wholesalers, retailers, restaurateurs and many other partners to promote the use of reusable glass bottles. As thanks, the German Environmental Aid awarded us the Reusable Innovation Prize. In 2021, we really cleaned up with over 35,000 participants and our partners from the Surfrider Foundation Europe: We freed beaches, lakes and rivers from rubbish during more than 1,000 clean-ups. Good, clean fun.
At eye level: We support the almost 1 million deposit collectors in Germany.
The purpose of our bottles is not fulfilled when they have been drunk: Even empty, they are still of use to some people - especially those with low incomes. For a small additional income, they collect empty deposit bottles and even risk making the humiliating and dangerous reach into the rubbish bin. With our initiative "Every Bottle Helps" we want to change that. Empty reusable bottles belong next to the rubbish bin. For the people who collect them, for the environment and for the reusable system in which the bottles are needed back.
A total of 980,000 people in Germany actively collect deposit bottles. These and many other important findings were determined in a study we conducted on the realities of life for deposit collectors. How much does a deposit collector earn? What leads people to collect deposit bottles and how are they perceived in society? You can find all the information here.